INDOOR AIR QUALITY
According to the Environmental Protection Agency, the air inside your home can be dirtier than the air outside. This is the result of a combination of normal, everyday sources in your home such as pet dander, cleaning products, building materials, radon, tobacco smoke and even cooking residue. Your local Bryant contractor offers a full line of Côr™ Indoor Air Quality products which can help alleviate many of these issues.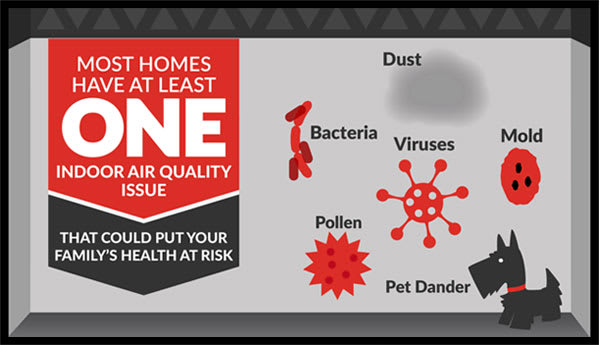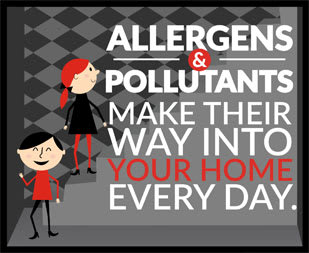 Even newer homes can be at risk for unhealthy indoor air due to more air-tight construction techniques and materials that can trap pollutants inside. Côr™ Energy Recovery Ventilators are a perfect solution to this problem.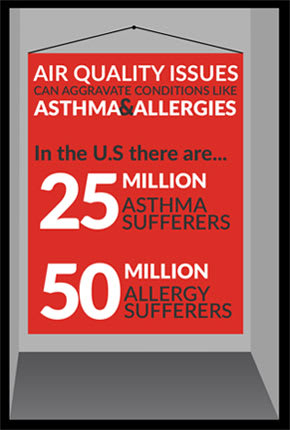 Poor air quality indoors can worsen health conditions such as allergies and asthma, and adversely affect children, the elderly, pregnant women or anyone with chronic respiratory issues. The Côr™ EZ Flex™ Air Filter Cabinet should be considered for whole-home air filtration.
Your home's indoor air quality (IAQ) is made up of six different factors: particle allergens, volatile organic compounds, temperature, carbon dioxide, relative humidity and carbon monoxide. The Bryant® Preferred™ Series Carbon Monoxide Alarm can assist with monitoring CO levels in your home.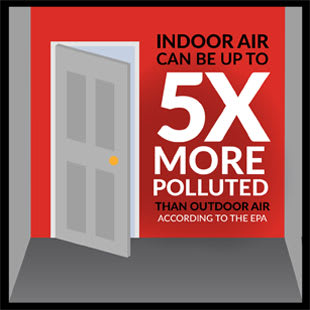 By improving the quality of the air inside your home, you can help keep dry skin and cracked wood furniture at bay, decrease the viruses and bacteria that can circulate throughout your home and enjoy more customized home comfort.
Visit mycorhome.com to learn more about how Côr™ Indoor Air Quality products can transform the air in your home.