With our top-of-the-line Evolution® system, Bryant Bonus and local programs, you can unearth major savings. 
Higher energy efficiency means lower operating costs. If utility rates increase 5% per year nationally, $1.00 spent today in utility bills will be $2.53 in 20 years. 
A Bryant® geothermal system is specifically designed for your home with the aid of computer software and the experience of your Bryant dealer. 
It offers even temperatures and excellent humidity control. 
There is no noisy outdoor equipment. 
Bryant® geothermal equipment may have longer life expectancy because it's installed inside the home, without exposure to weather conditions. The earth loop is buried and made of material that will last for decades. 
Geothermal technology is a proven cost-effective method of heating, cooling, and producing domestic hot water. 
Being an all-electric product, there are no flue pipes, roof penetrations, or combustion inside the conditioned space.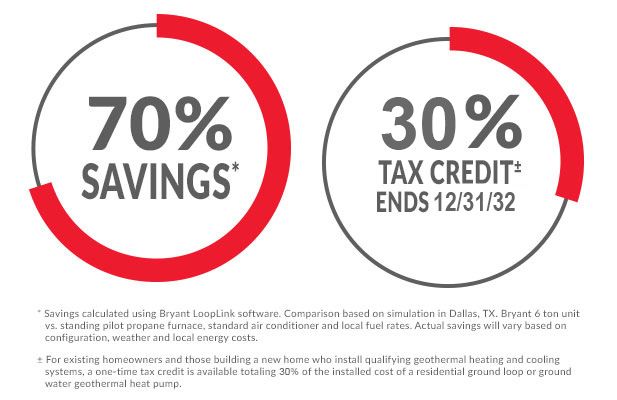 IT TAKES The Right System For You