InteliSense™ Technology
New, patent-pending InteliSense Technology is changing the way we help customers. Available exclusively in the Bryant Preferred™ Series, InteliSense gives you the power of remote diagnostics and real-time updates, so we have the smartest techs – and happiest customers – in the business.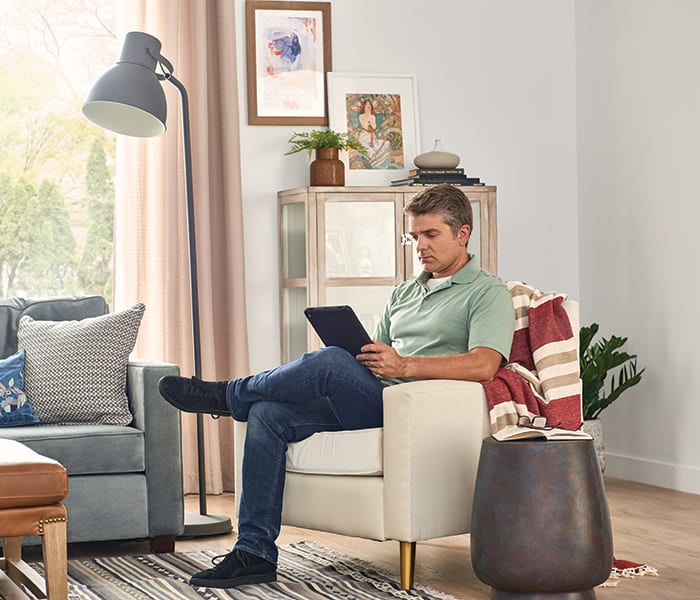 Smart HVAC is Here
For the first time, InteliSense is giving homeowners a truly smart choice in HVAC. A choice that gives you peace of mind, knowing your HVAC system is now enabled with technology that makes it easier to maintain.
Advanced Technology with Updated Sensors and Readings
A cutting-edge sensor system communicates with the full system via the thermostat to make troubleshooting easier and more accurate than ever before.
With InteliSense and your data sharing and remote access permissions, your Bryant dealer will be able to monitor the health of your HVAC system and detect issues earlier, analyze fault codes and recommend solutions.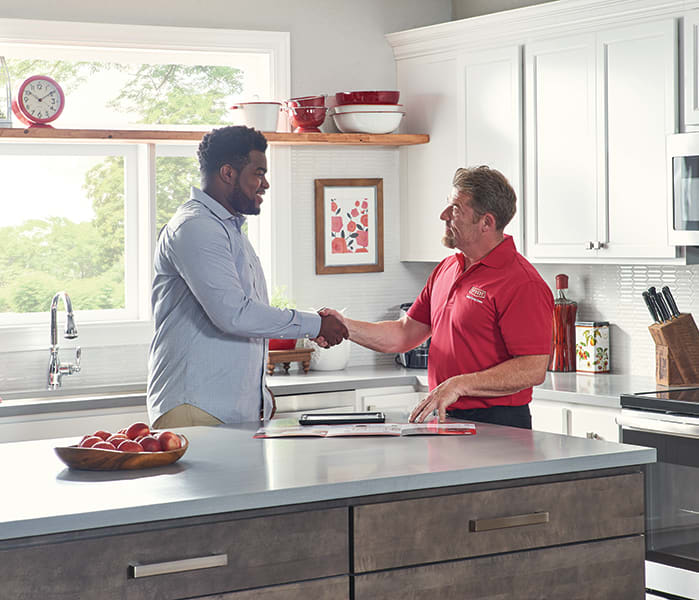 Premium Tools Offering a Smarter Connection
For Maintenance has never been easier for your system thanks to our working relationship with ecobee. InteliSense Technology keeps you the homeowner and service tech in mind by connecting your HVAC system to the technician's diagnostic software. It's a smarter connection for smarter service.
Smart, intuitive, and built to last. The ecobee for Bryant Smart Thermostat tailors itself to your schedule, personal comfort preferences and the weather outside. It can also show how much energy you have saved each month and give insight into your heating and cooling system.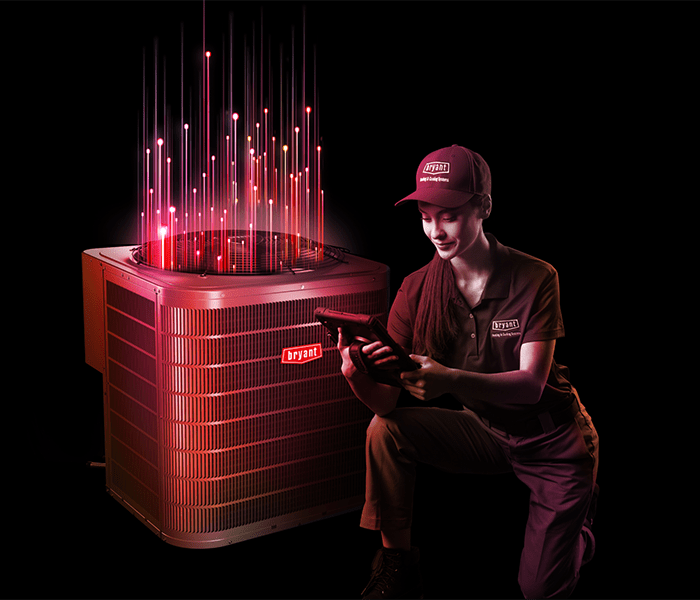 Empowerment
Best-in-Class Customer Service Providing the Right Technicians and Right Parts the First Time
InteliSense empowers dealers and technicians to deliver first-class customer service by providing the information needed to get service calls right the first time. With remote access there is no need for an on-site diagnosis. The right technician arrives at your home ready to fix the issue on the first visit. No multi-day delays. Less downtime. Improved efficiency means a HVAC system will have less downtime whenever maintenance or a repair is needed.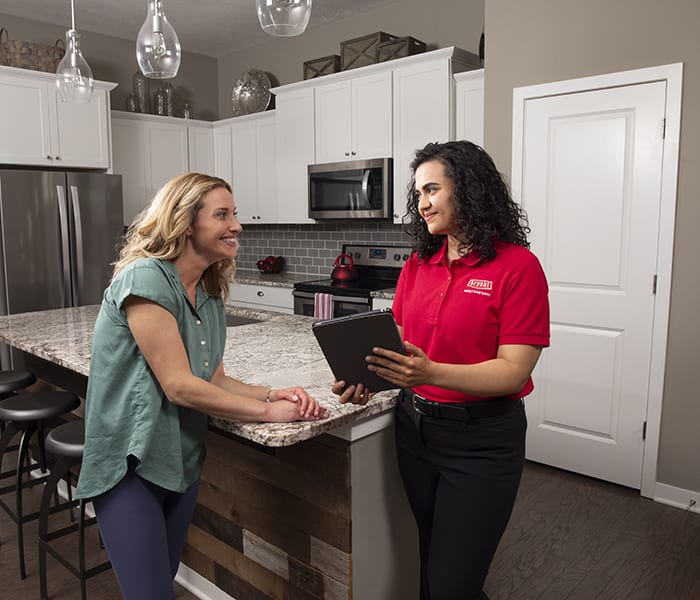 How it Works
You want fast, efficient, done-right-the-first-time service. And that's exactly what you'll get with InteliSense Technology and your acceptance of data sharing and remote access permissions. Sensors in the outdoor and indoor units collect key performance data and readings and send it to the ecobee for Bryant Smart Thermostat and on to the Bryant cloud where it is securely stored to ensure privacy. That data allows for remote diagnosis of the issue utilizing Bryant digital tools, so dealers know which parts are needed and what technician to send the first time.
Five Fast Facts about InteliSense
1. InteliSense Technology is an innovation that allows dealers to remotely gather system performance data to help diagnose issues with your Preferred Series InteliSense-enabled HVAC system.
2. Sensors are installed on the inside of the Preferred Series InteliSense-enabled outdoor AC or heat pump unit and the indoor furnace or fan coil unit. Data from those sensors is funneled to the ecobee for Bryant Smart Thermostat. From there, it is sent to the Bryant cloud where it is securely stored to ensure privacy.
3. At that point, with your opt-in to data sharing and remote access, the dealer can view the performance data and diagnose issues remotely. As a result, the dealer will know before they go what needs to be done, which means the right technician will arrive with the right part on the first visit.
4. With InteliSense Technology you could experience less downtime when you need maintenance or a repair – no more waiting days for parts.
5. InteliSense Technology enabled products come with industry-leading warranties, specifically: Preferred Series indoor and outdoor equipment comes with a 10-year warranty upon timely registration and ecobee for Bryant Smart Thermostats come with a 5-year warranty out of the box.